Super Sixes
Our hugely popular Super Sixes will be taking place from Monday, 16th October until Friday, 20th October and is open to all students from Carclaze, St Mewan, Mevagissey and Luxulyan who are thinking of joining Poltair School in September.
This is an exciting opportunity to come and familiarise themselves with the school give another opportunity to meet some key staff, make new friends, and take part in some fun learning activities!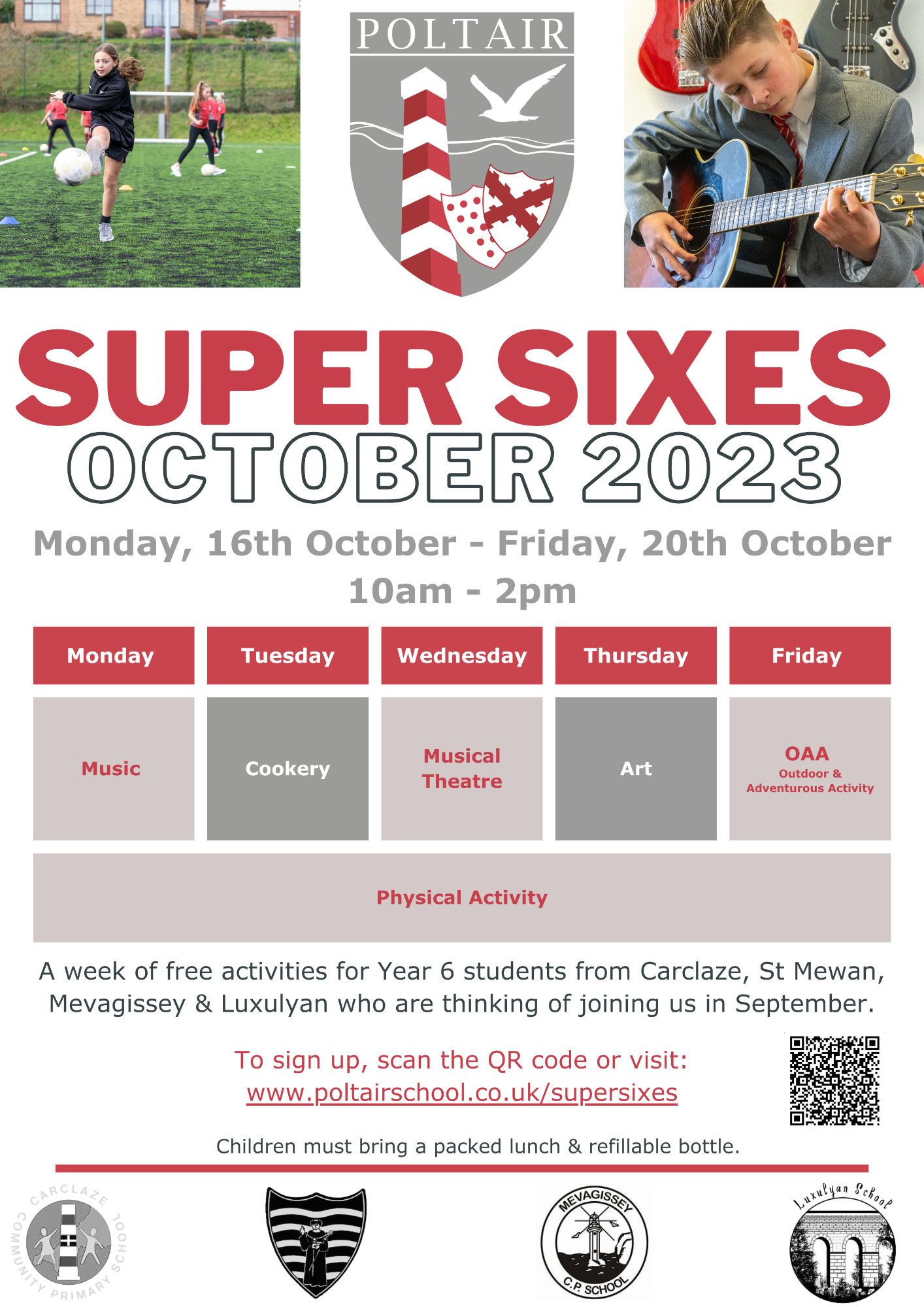 Monday
Tuesday
Wednesday
Thursday
Friday

Music

Cookery

Musical Theatre

Art

Outdoor & Adventurous Activity

Physical Activity
The 'Super Sixes' is free of charge to all students, and we would encourage parents/carers to enrol their child into this provision.
To sign up, click the link below:
If you have any specific questions regarding the 'Super Sixes Summer School', please don't hesitate to contact Miss Emma Moore via email at [email protected]