Our School
Poltair has been through a rapid, transformational journey since joining the Cornwall Education Learning Trust. We now offer a truly unique and exemplary provision for families in the St. Austell area.
We believe that school should be a happy place where students feel safe and secure. Learning should be fun and exciting so students are engaged in their studies.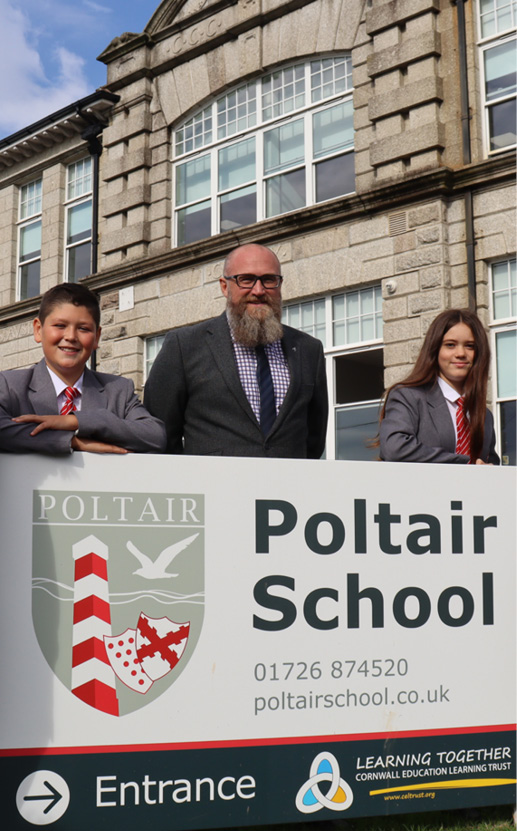 Why choose Poltair School?
Poltair is a school where so much is happening.
We're currently undertaking a considerable refurbishment in order to upgrade the learning environments and facilities available to our students. Our new Library area has recently opened, placing a wonderful collection of books at the heart of school; to reflect the importance reading has within the Poltair experience.
Alongside the Library, we now benefit from a new Reception and The Arc and Arc 2 - our two new large IT suites. Work has finished reconfiguring and refurbishing the Art & DT block, to create a suite of state-of-the-art learning spaces for Art, DT, Catering, Music, Drama and Vocational Studies.
Alongside these substantial upgrades to the Poltair buildings and facilities, we have also introduced some exciting and pioneering changes to our teaching & learning offer. The school saw its best GCSE results in history this summer and with the development of both curriculum delivery and enrichment experiences, there really couldn't be a better time to be considering Poltair School.