School Canteen
Poltair School, in organisation with Chartwells, are committed to giving sustaining, tempting nourishing food for students. There are many nutritious feasts accessible from the school canteen.
The menu is consistent with the school food standards, and we urge students to enjoy a well-rounded, healthy diet. Chartwells can cater for the majority of dietary requirements. Please speak to the Catering Manager if you have any queries.
The canteen works on a three-week rotational menu. The menus are on display by the canteen entrance.
Canteen Tariff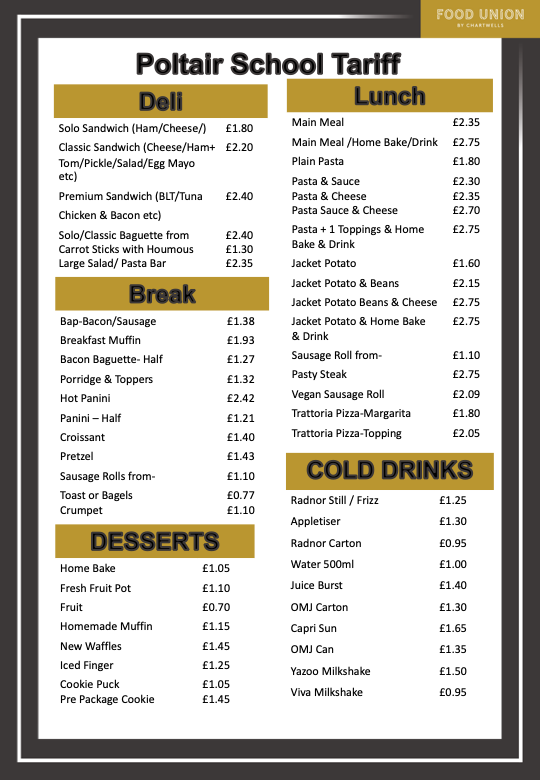 Menu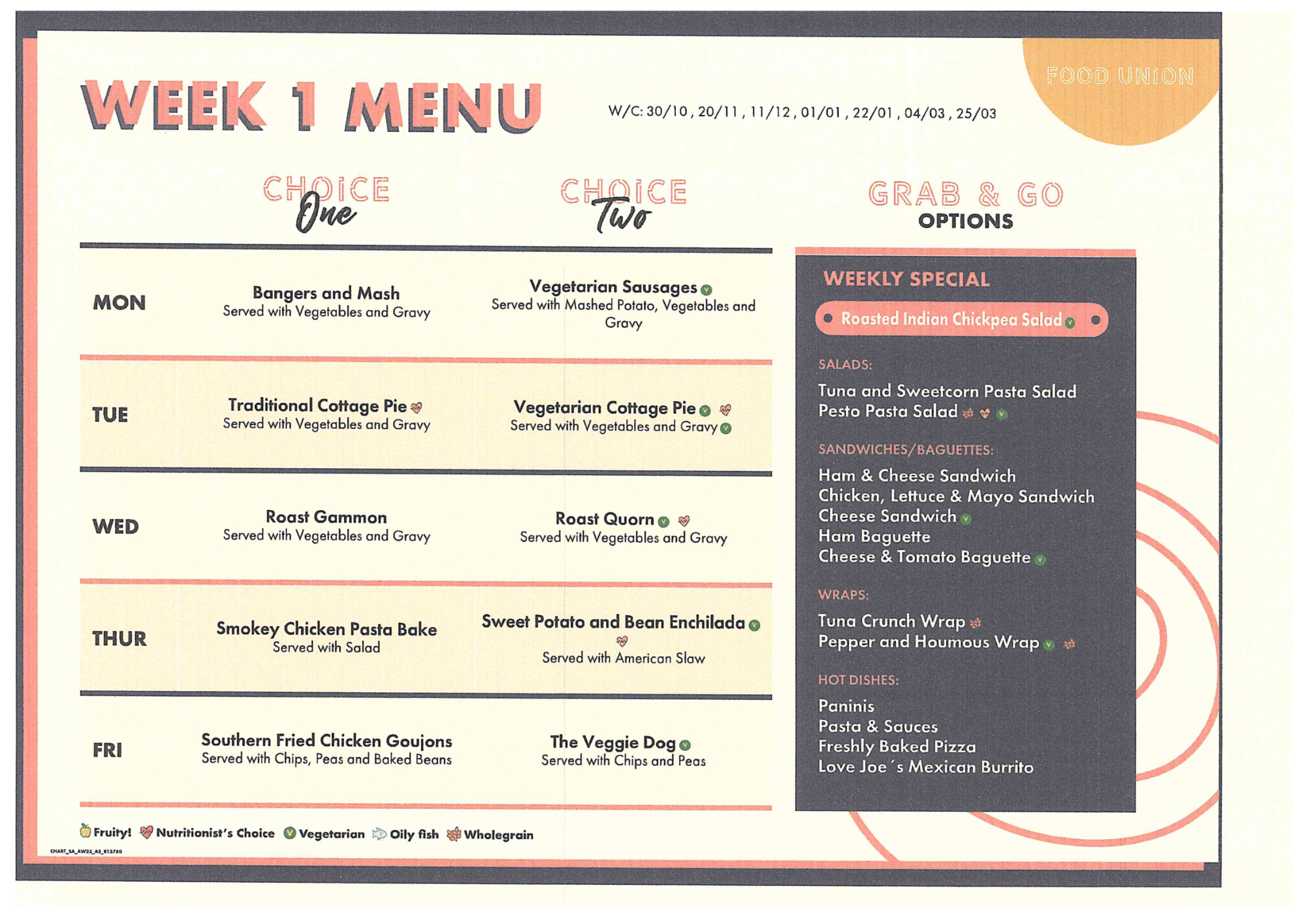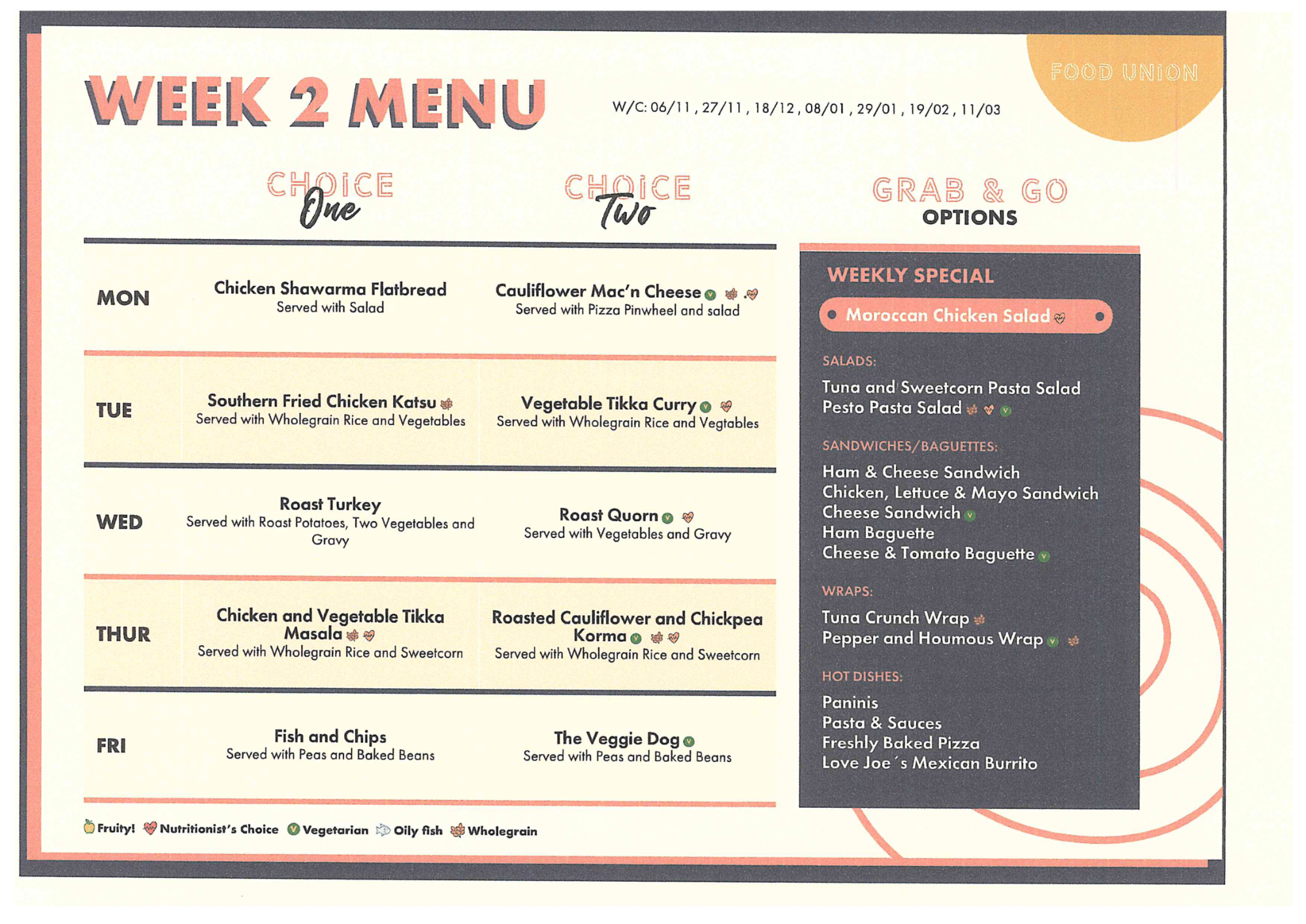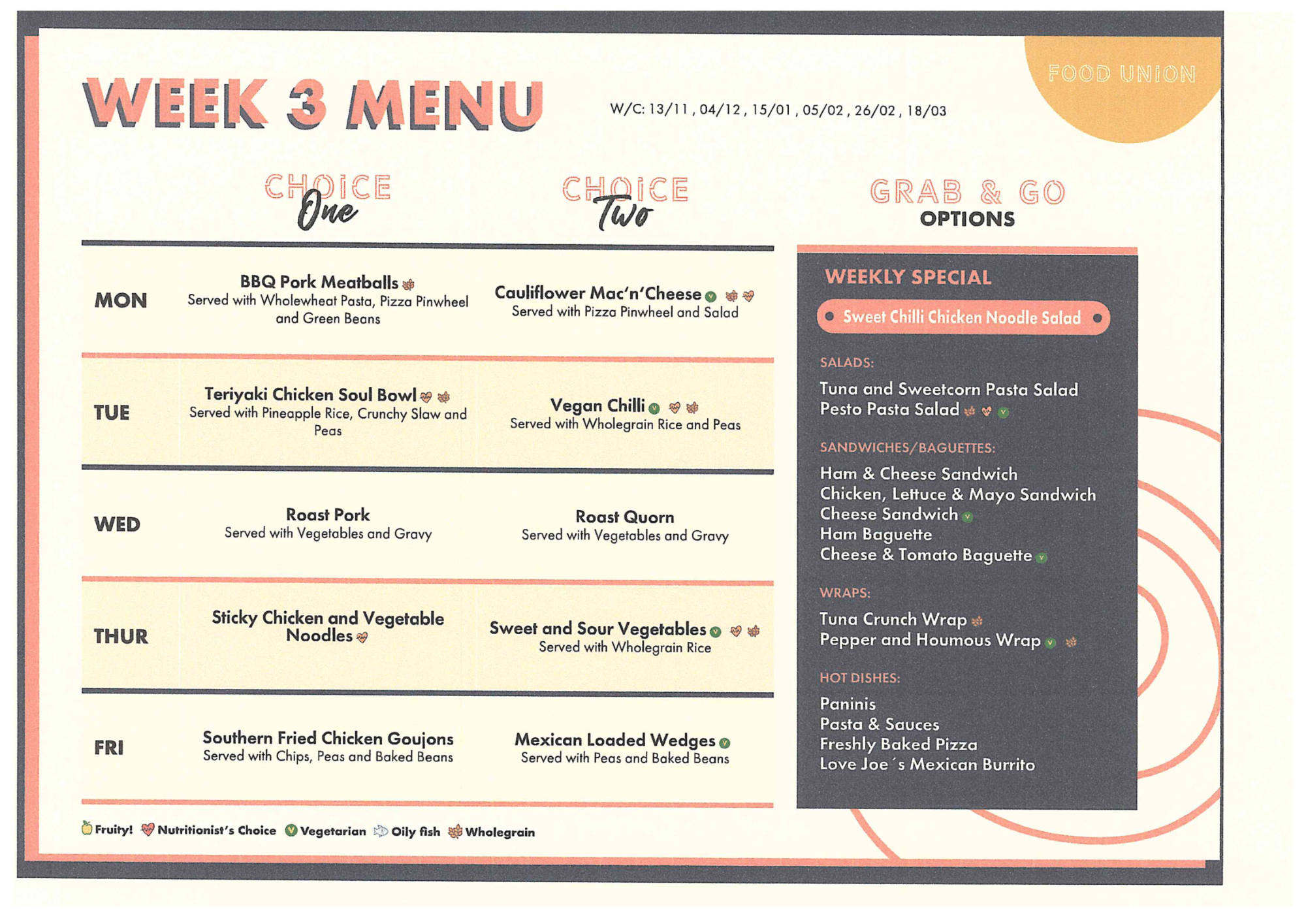 Meal Deals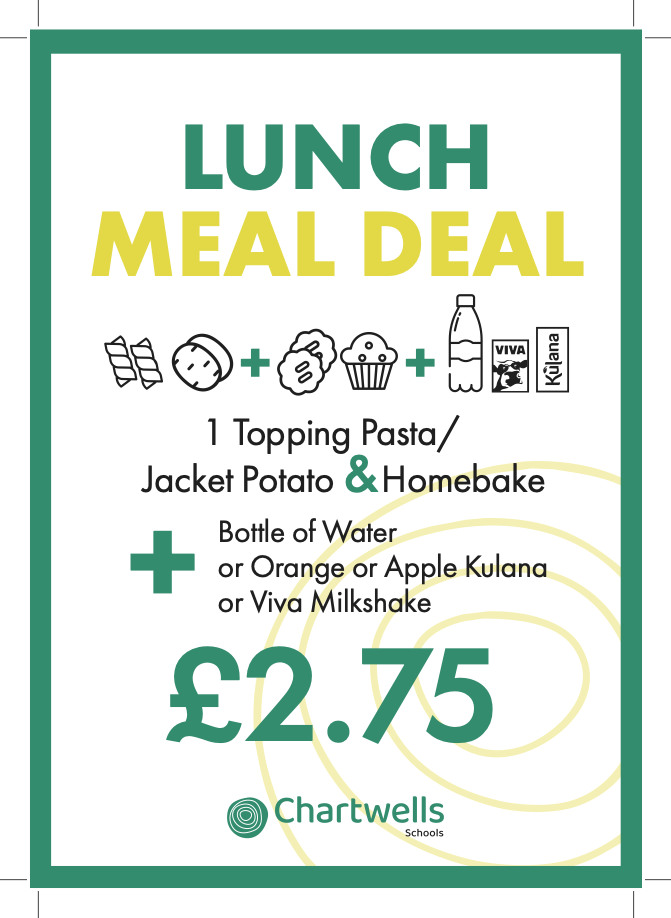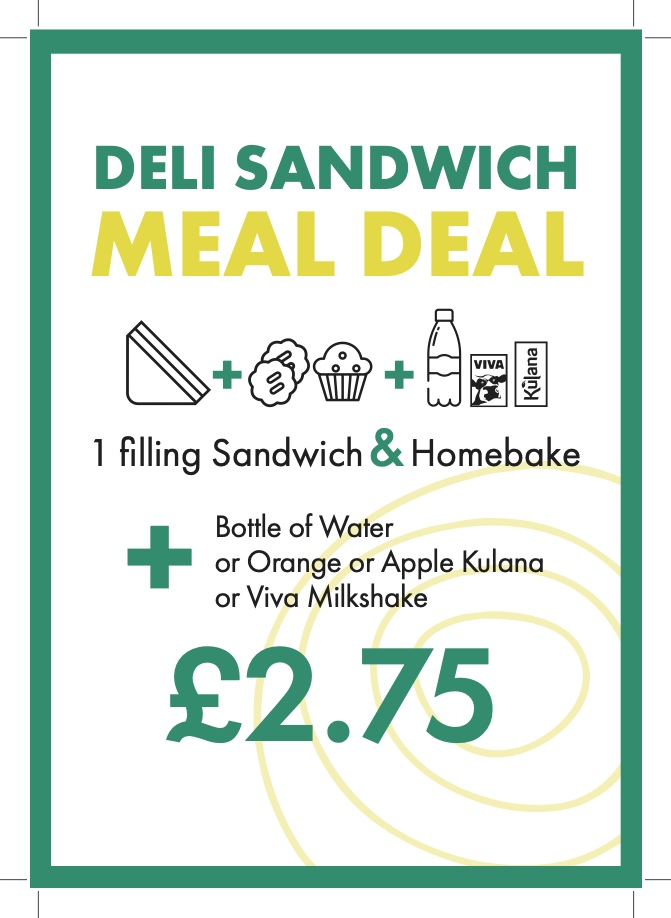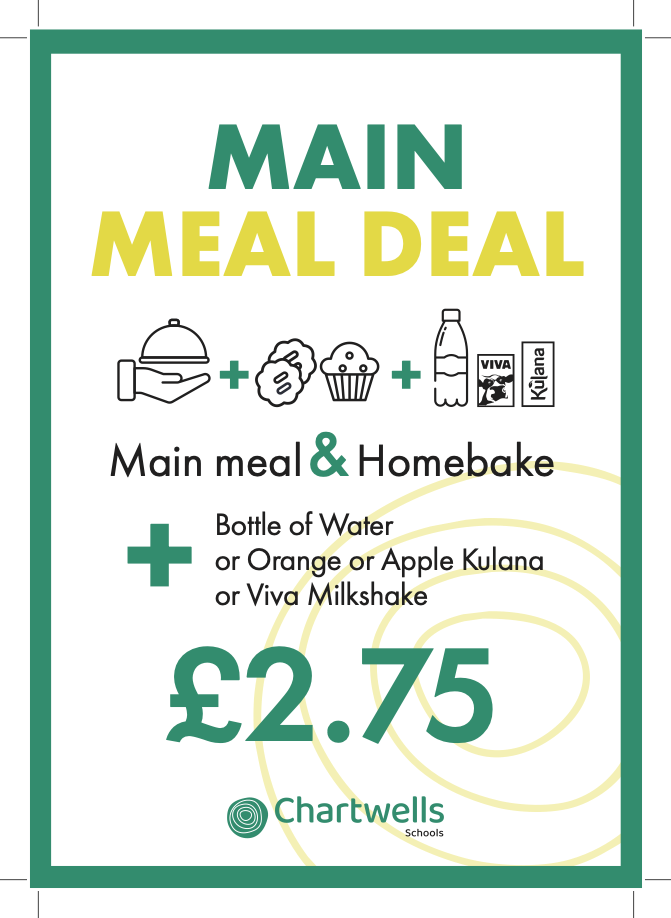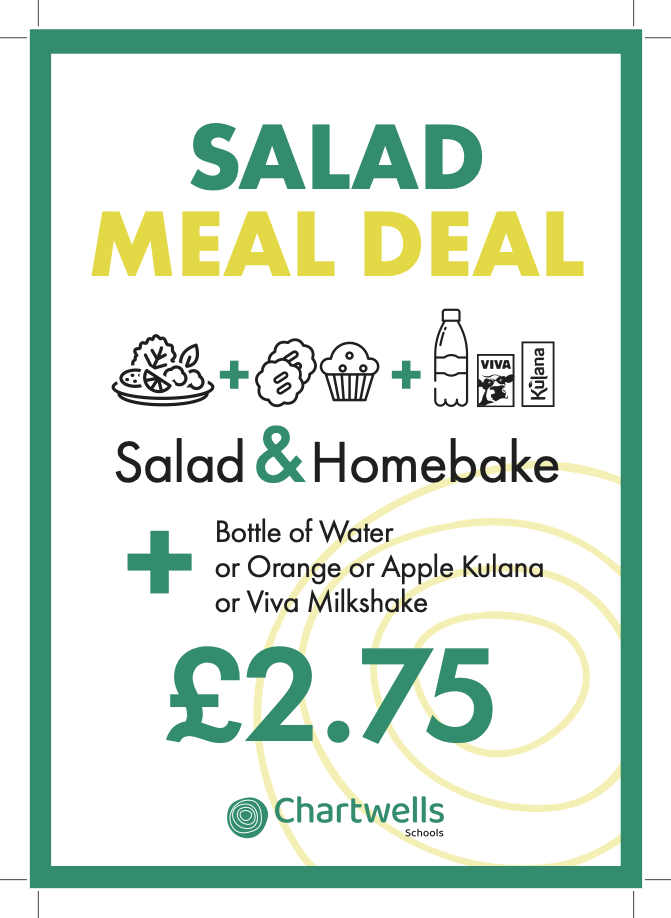 Cashless Catering
To support the catering provision, we use a biometric fingerprint recognition system. This involves a low resolution fingerprint scan. The data is then stored as an encrypted algorithm in number format: it is a picture of the fingerprint, the data cannot be read by another system, nor is it transferable to any other database.
Once an account has been created, the student can access the canteen facilities using their scanned print, as long as their account is in credit.
More details regarding our cashless catering and ParentPay can be found here.